Northern Trust Hero Image
Northern Trust Ireland
Limerick
,
Limerick
V94 YHD6
Ireland
About Northern Trust Ireland
Northern Trust has serviced Irish clients since 1989, setting-up its Dublin office in 2000 and Limerick operations in 2007. Today, it is one of Ireland's largest fund administrators and custodians, supporting sophisticated global investors across a full spectrum of asset classes and strategies. Northern Trust in Ireland provides fund administration, global custody, depositary and middle office services to fund managers and institutional investors worldwide, including traditional and alternative asset managers, insurance companies and multinational pension funds.
From Ireland, we provide a full range of asset servicing solutions to asset managers of all types, from traditional to alternative managers, as well as Irish institutional investors such as pension funds and insurance companies.
As one of Ireland's largest fund administrators and global custodians, our business here helps clients respond to today's fast-paced global environment. Our solutions include global custody, fund administration, investment risk analytics, back-and-middle office investment operations outsourcing, institutional brokerage and solutions to support regulatory change.
At Northern Trust our Ireland operations are key centres of global fund administration excellence, with innovation and growth having been evidenced by landmark initiatives such as servicing the first Irish UCITS fund in 1989 and launching Ireland's first tax-transparent solution for multinationals in 2005.
Today, we help facilitate improved operational efficiency, speed-to-market and business focus for our clients while supporting governance, risk management and distribution requirements for their traditional and alternative funds.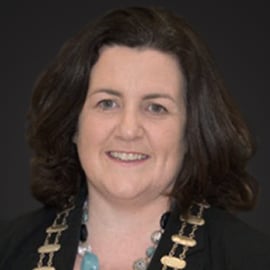 Catherine Duffy
General Manager
Catherine Duffy has overall responsibility for the strategic development and day to day operations of Northern Trust Limerick.
Northern Trust's Global Family Office group provides access to all Northern Trust Businesses for Single Family Offices, Private Investment Offices, Trusts and Private Foundations.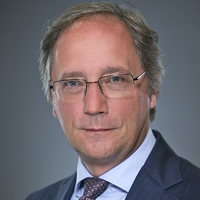 Marco Siero
Senior Strategist, Global Family & Investment Office Group EMEA
Marco Siero is a Senior Sales Representative for Northern Trust based in Luxembourg.
Northern Trust Asset Management is an investment management firm entrusted by investors around the globe to help them navigate changing market environments, so they can confidently realize their long-term objectives.
We understand that investing ultimately serves a greater purpose and believe investors should be compensated for the risks they take — in all market environments and any investment strategy. That's why we combine robust capital markets research, expert portfolio construction and comprehensive risk management to craft innovative and efficient solutions that deliver targeted investment outcomes.
As engaged contributors to our communities, we consider it a great privilege to serve our investors and our communities with integrity, respect, and transparency.
Northern Trust Asset Management +44 207 982 2999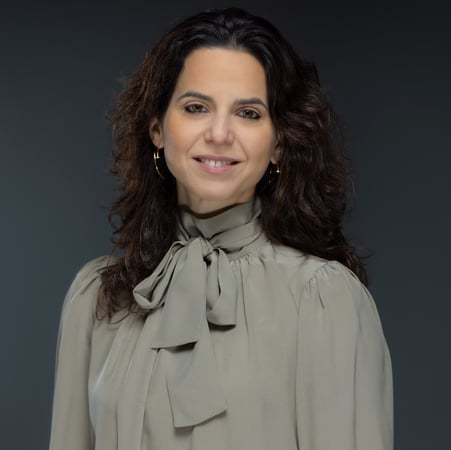 Alessia Borile
Senior Sales Executive, UK & Ireland - Asset Management
Alessia Borile, Sr Sales Executive, leads the business development for UK and Ireland at Northern Trust Asset Management.
Business Specialties
Alternative Asset Services
Services to help you navigate complex investment strategies, stay compliant with regulations and meet reporting requirements.
Banking & Liquidity Services
Comprehensive solutions to help you make optimum use of cash in line with your strategies and guidelines.
Capital Markets
Advanced solutions to support your institutional brokerage, transition management, securities lending and foreign exchange needs.
Data Solutions
Innovative capabilities across data aggregation, data enhancement and data analytics.
Front & Middle Office Services
Component or full middle and back office solutions tailored to meet your evolving efficiency, cost and operational risk needs.
Fund Services
Supporting traditional, alternative and tax-transparent funds, across all types of investment strategies, geographies and domiciles.
Global Family Office
Providing custody, administration and investment solutions to the needs of family offices, family foundations, private trust companies and private investment companies.
Investment Management
From passive and factor-based, to ESG and liquidity, our innovative solutions are thoughtfully designed and efficiently executed, with a deep appreciation for risk and a clear focus on meeting investors' needs.
Regulatory Services
Expertise, guidance and services you need to stay ahead of regulatory change.
Retirement Solutions
A range of solutions to help you stay ahead of the changing pensions landscape.
Securities Services
Market expertise and innovative solutions supporting global custody, derivatives processing, tax services and more.
Meet the Ireland Team
Northern Trust's Limerick team of experts are ready to help meet your business needs. Learn more about our local team below.
Find an expert today based on your needs:
Clive Bellows

Head of Global Fund Services, EMEA

Alessia Borile

Senior Sales Executive, UK & Ireland - Asset Management

Catherine Duffy

General Manager, Limerick Office
Connect with Northern Trust Ireland
The Art of Alpha: It's All About Investment Data Science
Achieving alpha is not only an art, it is a science.
Read More
Subscribe To Our Axis Newsletter
Discover more information in our monthly publication, the AXIS newsletter, including industry trends, product innovation, Fintech and more from our team of experts.
Connect on LinkedIn
Follow Northern Trust on LinkedIn
Nearby Northern Trust Locations