Northern Trust Hero Image
Northern Trust Japan
Tokyo
Minato-ku
Ark Hills Sengokuyama Mori Tower
ノーザン・トラストについて
ノーザン・トラスト・グローバル・インベストメンツ株式会社は、米国シカゴに本社を置く世界的な資産管理銀行及び資産運用会社であるノーザン・トラスト・コーポレーション(1889年創業)の100%子会社として、2002年11月に設立されました。ノーザン・トラスト・コーポレーションは、1889年の創業以来、一度も合併・買収されたことのない、世界でも稀な金融機関です。これは、お客様との信頼関係を何よりも重視し、130年以上にわたり堅実な経営を行い、着実な成長と健全な財務内容を維持してきたことの賜物です。当社においても同様に、今後も安定した経営体制を維持し、日本のお客様との長期にわたる信頼関係を築いていきたいと考えております。
ノーザン・トラストについて
当社は、パッシブ運用やESG運用を自社で提供する一方、アクティブ運用についても世界中から優れた運用を日本で紹介しております。 富裕層ビジネスを手掛ける当社グループからの強力な支援を受け、日本でまだ紹介されていない運用を発掘し、それを必要とする投資家にお届けいたします。 当社では、「世界の懸け橋になる」というビジョンの下で、お客様に最適なソリューションを提供いたします。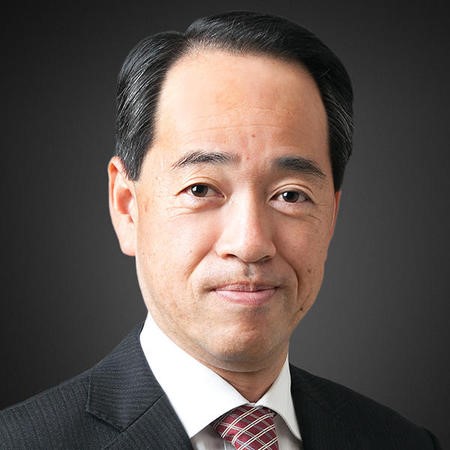 Meet the Japan Team
At the Northern Trust Japan Location we have a team of experts ready to help meet your finance needs. Learn more about our local experts.
Find an expert today based on your needs:
山本圭志

代表取締役社長
Connect with Northern Trust Japan
Get Our Latest Capital Market Assumptions Five-Year Outlook
Get our latest forecasts in our new Capital Market Assumptions.
Read More
The Art of Alpha: It's All About Investment Data Science
Download our latest whitepaper to learn more about how asset managers plan to maximize their data by leveraging data science.
Read More
Subscribe To Our Axis Newsletter
Discover more information in our monthly publication, the AXIS newsletter, including industry trends, product innovation, Fintech and more from our team of experts.
Connect on LinkedIn
Follow Northern Trust on LinkedIn