Northern Trust Hero Image
Northern Trust Norway
Northern Trust Global Services SE, Norway Branch
Haakon VII`s gate 6, 3rd Floor
Norway
About Northern Trust Norway
Our Oslo branch opened in 2021 and formed an important milestone in our long-term depositary growth strategy and a continuation of our strategic focus on building our business across continental Europe, demonstrating our commitment to consolidating our position as a premier asset servicing partner to asset managers and asset owners across the Nordic region. Through our team of local specialists we offer onshore depositary services for Norwegian domiciled UCITS and AIF funds, complemented by a suite of asset servicing solutions offered offshore, including fund services in key domiciles such as Ireland and Luxembourg, investment operations outsourcing, global custody, securities lending, outsourced trade execution and middle office services.
Northern Trust has serviced clients in the Nordic region since 1991, leveraging our deep local market expertise and comprehensive asset servicing solutions to meet the unique needs of Nordic institutional investors and investment managers.
We help facilitate improved operational efficiency, speed-to-market and business focus for our clients while supporting governance, risk management and distribution requirements for their traditional and alternative funds. Our solutions include global custody, fund administration, investment risk analytics, back-and-middle office investment operations outsourcing, institutional brokerage and solutions to support regulatory change.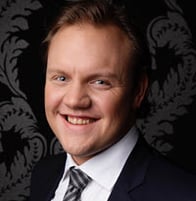 Robert Stenmark
Head of Norway and Head of Depositary Services Norway
Robert plays a leading role in growing and expanding Northern Trust's onshore depositary and asset servicing solutions to the local market.
Northern Trust's Global Family Office group provides access to all Northern Trust Businesses for Single Family Offices, Private Investment Offices, Trusts and Private Foundations.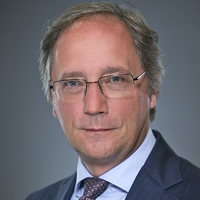 Marco Siero
Senior Strategist, Global Family & Investment Office Group EMEA
Marco Siero is a Senior Sales Representative for Northern Trust based in Luxembourg.
Northern Trust Asset Management is an investment management firm entrusted by investors around the globe to help them navigate changing market environments, so they can confidently realize their long-term objectives.
We understand that investing ultimately serves a greater purpose and believe investors should be compensated for the risks they take — in all market environments and any investment strategy. That's why we combine robust capital markets research, expert portfolio construction and comprehensive risk management to craft innovative and efficient solutions that deliver targeted investment outcomes.
As engaged contributors to our communities, we consider it a great privilege to serve our investors and our communities with integrity, respect, and transparency.
Northern Trust Asset Management +46 10 555 5160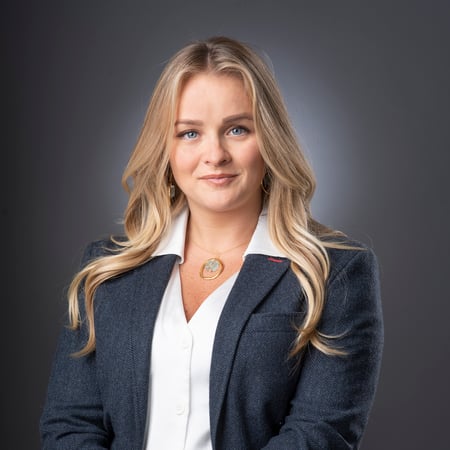 Alexandra Kovalenko
Head of Nordics, Asset Management
Alexandra Kovalenko is Head of Nordics, Asset Management with a dedicated focus on growing our Client Franchise.
Business Specialties
Alternative Asset Services
Services to help you navigate complex investment strategies, stay compliant with regulations and meet reporting requirements.
Banking & Liquidity Services
Comprehensive solutions to help you make optimum use of cash in line with your strategies and guidelines.
Capital Markets
Advanced solutions to support your institutional brokerage, transition management, securities lending and foreign exchange needs.
Data Solutions
Innovative capabilities across data aggregation, data enhancement and data analytics.
Front & Middle Office Services
Component or full middle and back office solutions tailored to meet your evolving efficiency, cost and operational risk needs.
Fund Services
Supporting traditional, alternative and tax-transparent funds, across all types of investment strategies, geographies and domiciles.
Global Family Office
Providing custody, administration and investment solutions to the needs of family offices, family foundations, private trust companies and private investment companies.
Investment Management
From passive and factor-based, to ESG and liquidity, our innovative solutions are thoughtfully designed and efficiently executed, with a deep appreciation for risk and a clear focus on meeting investors' needs.
Regulatory Services
Expertise, guidance and services you need to stay ahead of regulatory change.
Retirement Solutions
A range of solutions to help you stay ahead of the changing pensions landscape.
Securities Services
Market expertise and innovative solutions supporting global custody, derivatives processing, tax services and more.
Meet the Norway Team
Northern Trust's Norway team of experts are ready to help meet your business needs. Learn more about our local team below.
Find an expert today based on your needs:
Alexandra Kovalenko

Head of Nordics, Asset Management

Struan Malcolm

Head of Nordic Sales

Marco Siero

Senior Strategist, Global Family & Investment Office Group EMEA
Connect with Northern Trust Norway
The Art of Alpha: It's All About Investment Data Science
Achieving alpha is not only an art, it is a science.
Read More
Subscribe To Our Axis Newsletter
Discover more information in our monthly publication, the AXIS newsletter, including industry trends, product innovation, Fintech and more from our team of experts.
Connect on LinkedIn
Follow Northern Trust on LinkedIn