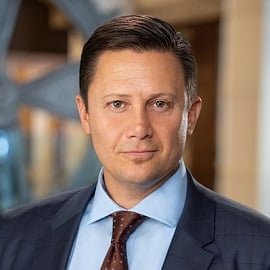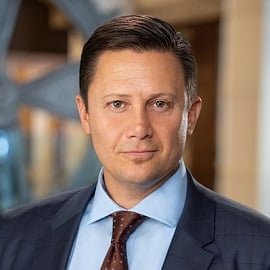 Andrew Wojciak
Banking Practice Leader, Senior Banking Director
Joined Northern Trust
2021
Education
Bachelor of Arts in Finance with a minor in Accounting and Japanese
Expertise
As a seasoned Banking Relationship Advisor with nearly 25 years of experience, Andrew leads the Banking Practice for Northern Trust (AZ). Andrew and his team identify and assemble customized loan solutions for HNW families with complex income and estate structures and partners with other wealth management specialists to seamlessly incorporate these credit solutions as an integral component of the overall wealth planning process. Facilities are structured on an unsecured and secured basis by leveraging a combination of assets (marketable securities, alternative investments, restricted/private stock, executive aircraft, yachts, fine art, sports franchises, life insurance, residential and commercial real estate). Transactions also included interest rate swaps, liquidity lines for hedge funds, and capital call lines for private equity funds.
Experience
With nearly 25 years of banking/wealth management experience, Andrew joined Northern Trust Wealth Management in 2021. Prior to joining Northern Trust, Andrew held similar Private Banking Wealth Management positions with Bank of America/Merrill Lynch, Abbot Downing, and the Citi Private Bank in Chicago.
Community Involvement
Andrew has been involved with various organizations such as ULI Chicago, NAR, several theater boards/committees as well as other charitable organizations (cancer, alzheimers). Having played soccer at a very high-level all over the globe and in college, Andrew dedicates many of his evenings to youth soccer programs including Phoenix Rising and Real Salt Lake. Originally a Chicago-native, Andrew and his family continue to be active supporters of Chicago theaters including the Looking Glass, Goodman, and Steppenwolf.