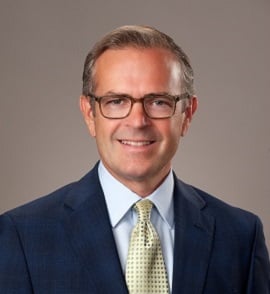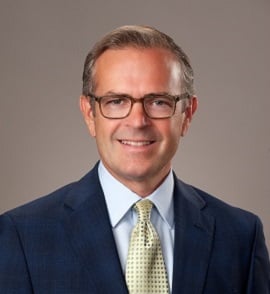 Curtiss C. Smith
Phoenix Region President
Joined Northern Trust
2015
Education
Bachelor of Science degree in accounting from Santa Clara University
Master of Business Administration from Arizona State University
Credentials
Licensed Certified Public Accountant (CPA)
Expertise
Curtiss serves as the President of the Phoenix regional team. He oversees the growth and development of the Phoenix and Scottsdale markets alongside a tenured team of Wealth Management leaders who are responsible for the delivery of best in class investment management, trust, banking, and advisory based solutions.
Experience
Smith joined Northern Trust in 2015 as Senior Vice President and Banking Practice Leader for Northern Trust's Arizona, Colorado, and Nevada markets. He was charged with growing the firm's lending business while overseeing credit and portfolio related risk. Curtiss has more than 26 years of experience in various commercial banking roles in Phoenix and San Francisco, including commercial and industrial lending, commercial real estate, asset-based lending, private banking, and credit risk management. He is well suited to meet the challenges that come with complex family balance sheets. His experience as a Certified Public Accountant and time spent developing relationships and volunteering on various boards has helped shape his approach to offering solutions and achieving goals.
Community Involvement
Curtiss is very active in the Arizona community and has been a past board member at the Arizona Society of Certified Public Accountants. He also served as Director for Executive Council Charities and Arcadia Little League. Curtiss currently serves as a Director and Vice Chairman at Ballet Arizona.