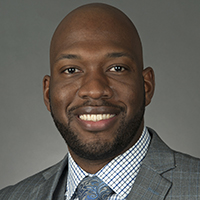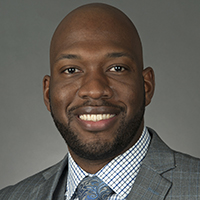 Derric Walker
Chief Operating Officer – Trust & Advisory Practice
Joined Northern Trust
1999
Education
MBA, Masters of Science Degree in Management, University of St. Francis in Joliet, IL
Bachelor's of Science degree in Organizational Leadership, University of St. Francis in Joliet, IL
Expertise
Derric joined Northern Trust in 1999 as a Cooperative Learning student in the Information Delivery area of Operations & Technology. He served as a General Processor in the Report Production area before transferring to the Personal Investment Management Group of PFS in 2006. He then served as an Associate Relationship Manager in both the Personal Client Advisors and Wealth Advisory Services segments.
Experience
Derric Walker serves as the Chief Operating Officer – Trust & Advisory Practice. In this newly established role he reports to and works closely with the West Region President on proactively identifying and implementing tactical transformation initiatives that ensures consistent delivery and support of the client experience. With a collaborative and strategic mindset he oversees a uniquely designed structure focused on daily execution and on-going strategy for banking client servicing, risk management, compliance oversight, as well as administrative and operational support of the fourteen markets of the West Region. Prior to managing the PCS CSS Team, Derric served as a Trust Advisor within the Personal Client Services Trust and Investment Group. In addition to meeting and communicating with clients, he was responsible for the administration of irrevocable, revocable, and charitable trusts as well as IRAs and investment management accounts for individuals and families.
Community Involvement
Derric is an active member of Northern Trust's Disability Business Resource Council (DBRC), Advancing Professionals Resource Council (APRC) and Black Business Resource Council (BBRC).