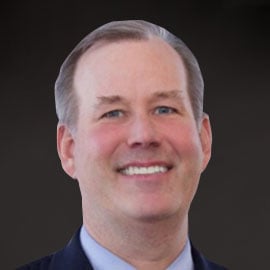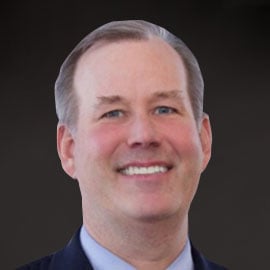 Jim Thomas
Estate Administrator
Joined Northern Trust
2019
Education
Juris Doctor degree and Masters of Law degree in taxation from the Chicago Kent College of Law
Masters of Business Administration degree with a concentration in finance from the University of Chicago
Bachelor of Arts degree from Dartmouth College
Credentials
Certified Public Accountant
Expertise
As an Estate Officer with the Arizona Estate Settlement Services team, Jim administers decedent's estates in which Northern Trust is acting as Personal Representative, Executor or Agent for the Executor. Jim duties often involve carrying out the terms of sophisticated estate plans, balancing sensitive family dynamics, and completing complex property transfers. Jim also works with the client's attorneys and accountants to settle legal issues and tax compliance matters required to bring closure to the administration of an estate.
Experience
Jim is a Senior Vice President and Estate Officer in the Wealth Management Group, and joined Northern Trust in 2019 in the Phoenix office. Jim has over 20 years of experience administering decedent's estates. Prior to moving to Arizona and joining Northern Trust, Jim served as a Senior Vice President in Estate Administration with JPMorgan Chase Bank, N.A. in Chicago.
Community Involvement
Jim is a member of the Central Arizona Estate Planning Council, the Arizona State Bar and the Illinois State Bar.