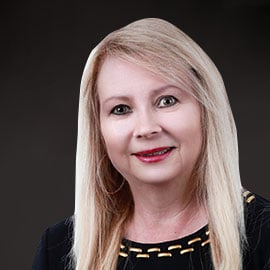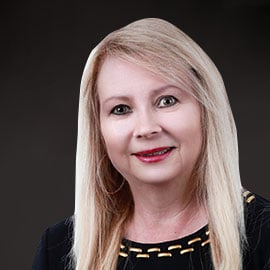 Carol Kern
Senior Portfolio Manager
Joined Northern Trust
2001
Education
Carol graduated with a Master's in Business Administration (MBA) from Arizona State University in 1981. Carol received her Bachelors of Science in Business from Montana State University.
Expertise
Carol specializes in managing the investments for high net-worth trust clients. She has over 30 years of experience in the investment management and personal trust business.
Experience
Carol started her career with A.G. Edwards as an associate stock research analyst in 1982. She has worked for such companies as Bank of America and M&I Marshall and Ilsley Trust Company of Arizona. Carol joined The Northern Trust Bank in May, 2001.
Community Involvement
For eleven years, Carol served on the Investment Committee for the Diocese of Phoenix Lay Retirement Plan. Carol also served as board member of the Arizona State Parks Foundation and is currently on the Professional Advisory Committee for the Catholic Community Foundation.