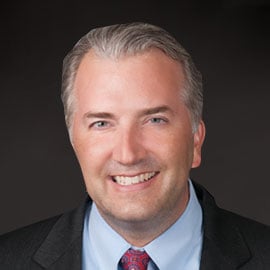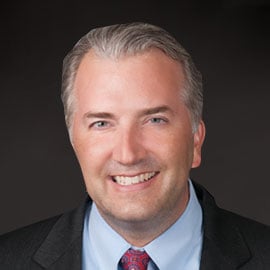 John Campbell
Senior Managing Director
Joined Northern Trust
2006
Education
Bachelor of Science degree from Arizona State University
Master of Business Administration from the University of Arizona's Eller College of Management
Master of Science in Financial Services from the American College of Bryn Mawr
Expertise
As managing director of the Scottsdale office, John has in depth knowledge and experience working with distinguished families. He has effectively managed complex client balance sheets and financial situations for several decades.
Experience
John began his investment management career in 1994 and has worked for Northern Trust for over sixteen years. During his career he has held roles in portfolio management, financial planning, and management. Prior to Northern Trust, John spent eleven years at Charles Schwab with three years in management and several years as a portfolio manager in the Private Client Group. He began his career at Sutro & Inc., which was a subsidiary of John Hancock.
Community Involvement
He is a member of the following organizations: Greater Phoenix Financial Planning Association, The Market Technicians Association, The Global Association of Risk Professionals, The Chartered Alternative Investment Analysts Association and The CFA Society of Phoenix. He currently serves as President of the Scottsdale Rotary Club Foundation and is Past President of the Scottsdale Rotary Club's board of directors. John also previously served on the board for the non-profit Experience Matters Arizona. He is a member and serves on the membership committee for the Phoenix Committee on Foreign Relations.