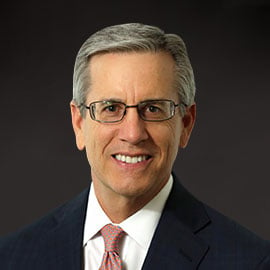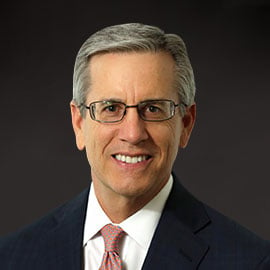 Ken Olson
Market Director
Joined Northern Trust
2010
Education
Bachelor's degree and MBA from Brigham Young University
Credentials
Former Certified Public Accountant.
Expertise
Ken oversees a team of professionals that serve high net worth individuals and families in the area of banking, lending, investment management and estate management.
Experience
Ken joined Northern Trust in 2010 after 28 years in the financial services industry. This includes 22 years with Smith Barney, both as a financial advisor (1983 - 1996) and as a branch manager in Mesa, AZ (1995 - 2000) and in Clayton, MO (2001 - 2005). More recently he worked for JPMorgan where he had responsibility for the firm's wealth management offices in Wisconsin and Minnesota (2005 - 2008) and then lastly for the Chicago market (2008 - 2010).
Community Involvement
Ken is a former board member, vice-chairman, and treasurer of the Scottsdale Cultural Council. He is also a former board member of Scottsdale Musicfest.