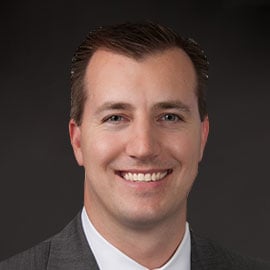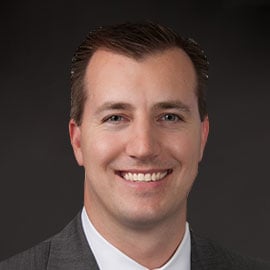 Matthew R. Miller
Senior Portfolio Manager
Joined Northern Trust
2003
Education
Bachelors of Science in Business Administration (Finance and Management Information Systems) from the University of Arizona
Credentials
Chartered Financial Analyst (CFA)
Expertise
As Senior Portfolio Manager in Scottsdale, he specializes in the development and implementation of investment portfolios designed to meet the unique financial goals of high-net-worth individuals, business owners, wealthy families, and private foundations.
Experience
Before joining Northern Trust in 2003, he worked as an associate for a private family office in Tucson, AZ. He then worked as an associate for Senior Portfolio Managers in Tucson and Phoenix learning the Northern approach to investment management. He has been managing his own set of clients since the fall of 2007.
Community Involvement
He enjoys volunteer work for Habitat for Humanity and was on the advisory board of the Arizona chapter of the Cystic Fibrosis Foundation. He also helped lead our annual fundraising efforts in AZ, CO, and NV for the United Way.