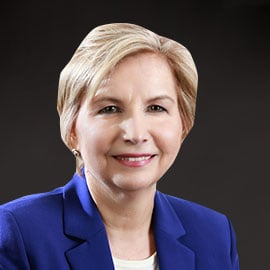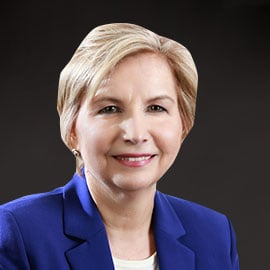 Patricia R. Yates
Senior Trust Advisor
Joined Northern Trust
1999
Education
B.S. degree in Finance from the University of Wisconsin - Milwaukee
Graduate from the National Trust School in Evanston
Illinois and the Cannon Financial Institute - having completed their curriculum for Trust Administration at all levels.
Credentials
Patricia has achieved certification as a CERTIFIED FINANCIAL PLANNER™ (CFP®) from the College for Financial Planning in Denver
Colorado
and a Certified Trust Financial Advisor (CTFA) from the Institute of Certified Bankers in Washington
D.C.
"I am so lucky to work for a company that shares my passion for client service."
Expertise
Patricia R. Yates is a Vice President and Senior Trust Advisor. Pat's role is to administer a diverse portfolio of complex trust and investment accounts for clients and to assist them in accomplishing their wealth transfer goals. Pat's ability to communicate effectively has served her clients well as she works to provide holistic advice in meeting their goals in light of ever changing trust and estate tax laws. Her year's of experience have given her the ability to trouble shoot issues and to help resolve those challenges which often occur with families in the financial and trust administrative areas .
Experience
Patricia has over 30 years of experience working in the areas of trust administration. Before joining Northern in 1999, Pat was a trust officer with First Wisconsin Bank in Milwaukee, WI. In 1989 and prior to joining Northern Trust, she relocated to Arizona to serve as a Senior Administrator. Pat's longstanding career in trust administration has given her the opportunity to work with many different types of trusts and families which has enabled her to develop a broad range of experience and knowledge. She especially enjoys her long time client's, some of whom have been working with her for over 20 years.
Community Involvement
Pat regularly attends educational sessions with Cannon, the Financial Planning Association, and the Planned Giving Roundtable in Phoenix, AZ. Pat is a co-chair of the Foothills Caring Corps Planned Giving Committee and a former member of their Board, having served a 6 year term. She is also a volunteer for this charitable organization in serving the elderly and disable in the North Scottsdale/North Phoenix areas.