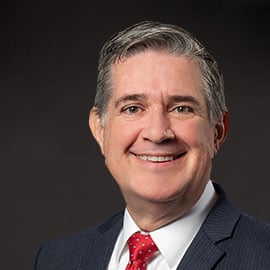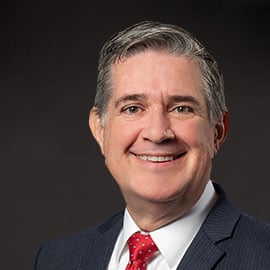 G. Montgomery Vance
Senior Personal Investment Portfolio Manager
Joined Northern Trust
1999
Education
B.S. in Business Administration
International Manageent from Thunderbird School of Global Management
Expertise
In his role as a Senior Investment Portfolio Manager, Monty works primarily with high net worth individuals to structure and monitor their investment portfolios in a manner that most efficiently achieves their goals consistent with Northern Trust's investment philosophy.
Experience
George Montgomery Vance "Monty" is a Vice President and Senior Portfolio Manager in the Tucson office of The Northern Trust Company. Monty joined Northern Trust in 1999 in the Gainey Ranch office in Scottsdale, Arizona. Monty has a combined 19 years as a Portfolio Manager with responsibility for private client accounts as well as the management of institutional assets for Northern Trust as well as M&I Investment Management.
Community Involvement
Monty is a member of the CFA Institute and the Tucson Society of the CFA Institute. Monty previously served as a commissioner on the Metropolitan Education Commission, and as a board member of the Tanque Verde Schools Educational Enrichment Foundation. He was a board member for the West Valley Art Museum in Surprise Arizona.