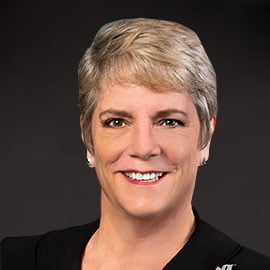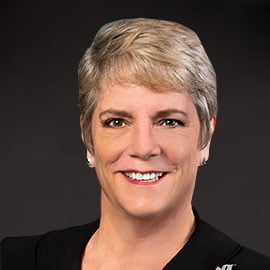 Polly White
Senior Trust Advisor
Joined Northern Trust
1999
Education
Business Adminsitration from University of Arizona
National Graduate Trust School from Northwestern University
Credentials
Licensed member of the State Bar of Arizona
Belongs to Probate and Trust Section Elder Law Section and Tax Section of the State Bar of Arizona
Experience
Polly is a Senior Trust Advisor with 30 years experience in the wealth management field. Using a holistic approach, she works with individuals, multi-generations, businesses and foundations to bring them tailored solutions to their unique needs by bringing Goals Driven Wealth Management advice to high net worth clients. Prior to joining Northern Trust in 1999, Polly was a prominent banker in Phoenix, AZ. She began her career in wealth management with a financial management consulting firm before becoming an estate planning attorney and corporate fiduciary.
Community Involvement
Polly is a member of the Tucson Tax Study Breakfast Group. She served as Chair of the Probate and Trust Section of the State Bar and past Chair of the Maricopa County Bar Association's Estate Planning, Probate and Trust Section. She is also past Chair of the Southern Arizona Estate Planning Council and former board member of the Central Arizona Estate Planning Council. Polly has spoken on basic estate planning and the benefits of a corporate trustee and personal representative. Polly serves as Vice President of the Rialto Theatre Foundation Board and is past Co-Chair of the Rialto's annual Gala. In addition, Polly is past secretary of the Tucson Botanical Gardens board of directors and was on the annual Gala committee. She volunteers time with Wheelchair Labs of the Southwest Community Network and has been a volunteer for Lawyers for Literacy and The Literary Society of Southern Arizona. Polly is past Vice President of the American Lung Association of Arizona & New Mexico.