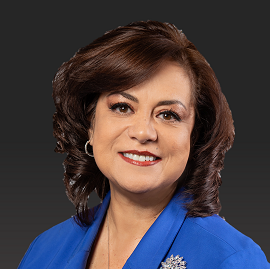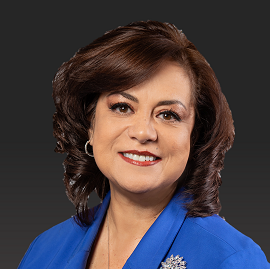 Susie Corral
Senior Personal Banker
Joined Northern Trust
2003
Expertise
Susie is a Senior Personal Banker in the Tucson office. She held the role of Senior teller for many successful years before she was promoted to Client Service Representative in 2014, while maintaining the duties of Senior Teller. Susie was promoted to Personal Banker in 2018, and then to Senior Personal Banker in May of 2020. Susie was named Officer in November of 2020.
Experience
Susie began her career at Northern Trust in December 2003 as a Senior Teller. Prior to joining Northern Trust, Susie was a Customer Service Supervisor and Internal Auditor for Washington Federal Savings from 1995-2003. Susie has over 35 years experience in Banking and Banking operations.
Community Involvement
Susie is very active in the Tucson community. She has participated every year in the Making Strides Against Breast Cancer Walk since 2003. Susie is also involved with the Tucson Walk to Defeat ALS from 2016 through 2019. She served on the Tucson Walk Committee in 2019. She has also helped to organize various fundraising efforts at her Northern Trust office for ALS. Also, Susie has volunteered with the Ronald McDonald House for several years by cooking meals for the families there.