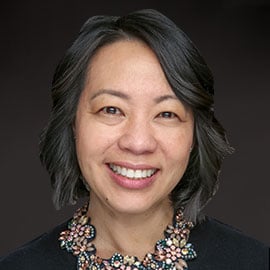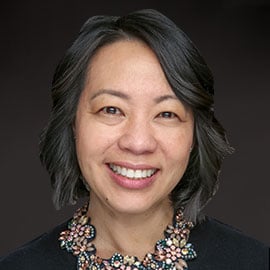 Derrith Chan
Senior Fiduciary Officer
Joined Northern Trust
2002
Education
Bachelor of Arts degree in English from the University of California, Los Angeles
Credentials
Certified Trust and Financial Advisor designation from the American Banker's Association
Expertise
Derrith Chan is a Senior Vice President and the Senior Fiduciary Officer at Northern Trust in Los Angeles. She is responsible for overseeing all aspects of the region's fiduciary practice including oversight of all trust relationships, management and mitigation of fiduciary risk, review of all new trust business, and oversight of all court related matters including administrative petitions and fiduciary litigation. In addition, Derrith works with select Wealth Management clients and their legal and tax advisors to implement integrated tax and estate plans and goals-based wealth management strategies.
Experience
Before joining Northern Trust in 2002, Derrith served as a Senior Trust Officer at U.S. Trust Company. Prior to that, she was a Senior Trust Officer at Wells Fargo. Derrith has focused her entire professional career on the administration of personal fiduciary relationships, including intervivos trusts, testamentary trusts, charitable trusts, guardianships and conservatorships.
Community Involvement
Derrith's community involvement includes a former seat on the Board of Directors at the Volunteer Center of Orange County and memberships with the Southern California Trust Officers' Association, the Los Angeles Estate Planning Council, and the Beverly Hills Bar Association.