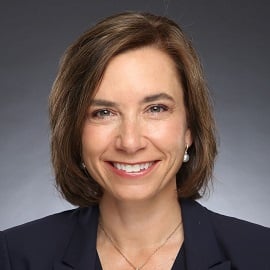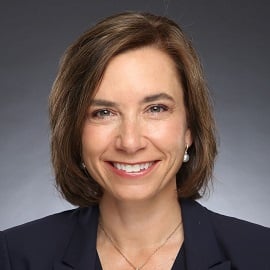 Michele Havens
West Region President
Joined Northern Trust
2000
Education
Bachelor of Arts degree in finance and marketing from Boston College
MBA from the UCLA Anderson School of Management
Harvard Business School's Post Graduate Executive Education Program
Expertise
Based in Los Angeles, Michele is President of the West Region. In this position she is responsible for leading the company's wealth management business in the Western United States, Washington to Texas. Prior to this she served as President of the Southern California Region. She has served as President of the Los Angeles region since 2012 after leading the Pacific Northwest as Region President (2009-2011), Managing Director and Senior Investment Officer (2006 – 2009).
Experience
Prior to her time in Seattle she was a Portfolio Manager (2000-2006) in Los Angeles. She joined Northern Trust in 2000. Michele began her career in New York with JP Morgan.
Community Involvement
Michele serves on the Board of Advisors for the UCLA Anderson School of Management and is an active member of the National Charity League of Los Angeles and is incoming President of the Jonathan Club. Michele is involved in the Los Angeles Women's Leadership Council. Prior activities include the Board of Directors for YPO Los Angeles where she chaired the membership committee, the Board of United Way of Greater Los Angeles, LA Legends Club, Vistage International, Seattle Rotary, Woodland Park Zoo Board of Directors and Summer Search Seattle.