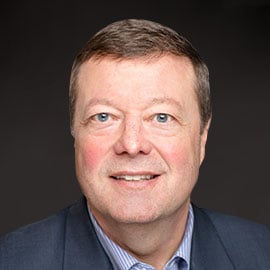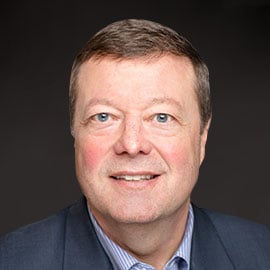 Larry Hebb
Regional Senior Lender
Joined Northern Trust
1983
Education
Bachelor of Arts degree in Economics from Williams College in Williamstown, Massachusetts
MA and an M.B.A. degree in Finance and Marketing from the Kellogg Graduate School of Management at Northwestern University
Expertise
Larry Hebb is Senior Vice President and Regional Senior Lender for Northern Trust in Northern California. Larry is responsible for the overall management and growth of Northern Trust's banking activities in Northern California and the Pacific Northwest and manages a limited portfolio of high net worth clients, assisting them with credit, investment, and fiduciary needs.
Experience
Larry began his Northern Trust career 35 years ago in Chicago where he served as head of the Bank's Commercial Real Estate Division and as a relationship manager in Northern's commercial real estate, large corporate and national financial institutions divisions. Larry relocated to California in 1997 to focus primarily on growing Northern California's banking business and to establish the company's Silicon Valley presence.
Community Involvement
Larry has served as an officer and board member with various charitable, civic, and educational organizations in the Bay Area and Chicago. Currently, he serves on the American Red Cross Silicon Valley Chapter Board of Directors and is Williams College's Planned Giving Officer for the Class of '83.