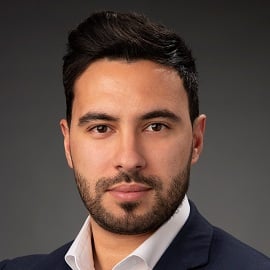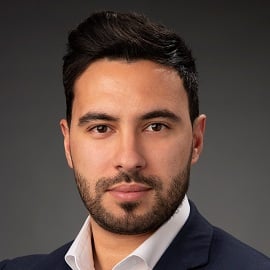 Ali Nafii
Senior Portfolio Advisor Manager
Joined Northern Trust
2015
Education
Bachelor of Commerce with Finance specialization from Concordia University
Master of Business Administration from Hult International Business School
Expertise
Ali serves as a Senior Portfolio Manager. Ali manages investments for trusts, retirement accounts, foundations, endowments and agency accounts. As a Portfolio Manager, he specializes in comprehensive wealth management and advisory services, with a focus on creating investment strategies that are structured to meet client goals with the highest degree of confidence. Investment strategies are highly customized and grounded in best–available thinking.
Ali has the ability to analyze clients' assets, understand their goals and assemble an asset allocation to provide for a lifetime of goals.
Experience
Prior to Northern Trust, Ali had the privilege to work for Mr. Jarislowsky (founder of Jarislowsky Fraser Ltd), also known as the "Warren Buffett of Canada". Ali worked intimately with senior portfolio managers on their portfolio allocation in the fixed income segment, and subsequently executed trades for high net worth individuals and institutional clients. With 10+ year experience in the industry, Ali offers a strong foundation and valuable insights when it comes to Investment Management.