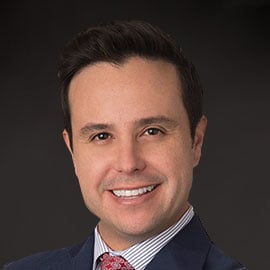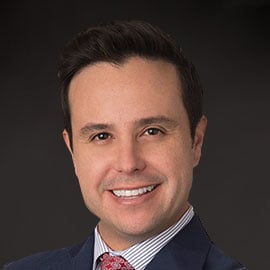 Burton J. Gonzell
Senior Banking Advisor
Joined Northern Trust
2014
Education
Burton holds a Bachelors of Science degree in Finance from the University of Redlands where he was an active member of the nationally ranked men's NCAA tennis team.
Expertise
Burton Gonzell is a Senior Vice President for the Orange County Region at The Northern Trust Company. Responsibilities within the wealth management and private banking practice include developing and maintaining relationships with affluent families, business owners, senior executives, institutions and closely held operating companies. Burton and team are responsible for managing and growing a billion dollar + loan portfolio. Built on a relentless commitment to serve, Burton prides himself on providing a concierge level private banking experience to many of the wealthiest families in Orange County.
With over 20 years of industry experience, Burton is knowledgeable across many facets of private wealth, commercial and corporate banking. Areas of expertise include commercial lending, bridge/construction finance, private aircraft, yacht lending, home mortgage, business/personal lines of credit and treasury management.
Experience
Prior to joining Northern Trust, Burton spent 6 years as a Vice President in Wells Fargo's Business Banking Group. During his tenure at Wells Fargo, Burton was recognized as Business Development Officer of the Year, Top Treasury Management Producer and Golden Gala award winner among other accolades. Prior to joining WFB he specialized in wholesale lending with Fremont Investment. He was a Fremont Presidents Club member from 2004-2007 originating over $250mm in financing.
Community Involvement
He is an active member of the community, recently fundraising and participating in events supporting Miracles for Kids, Team Impact and the War Heroes on Water Foundation.