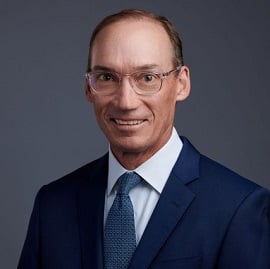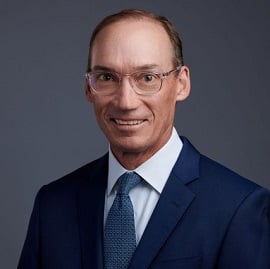 Curt Biddulph
Senior Wealth Strategist
Joined Northern Trust
2022
Education
Master of Arts from the University of Wisconsin
Bachelor of Arts from St. Lawrence University
Expertise
Curt Biddulph is a Senior Vice President, Senior Wealth Strategist and a member of the leadership team with Northern Trust in Newport Beach, California. As a Wealth Strategist, Curt leads a team of specialists to develop and implement goals-based wealth management solutions for high-net-worth clients. These plans are comprehensive in scope and help clients recognize possible estate planning opportunities as well as underscore the importance of owning a diversified portfolio. With over 25 years of wealth management experience, Curt is a trusted professional advising clients on how to optimize their balance sheets with the use of credit – specifically for aircraft, yacht, and commercial real-estate acquisition.
Experience
Prior to joining Northern Trust, Curt was a Managing Director at Bank of America Private Bank (formerly U.S. Trust) for seventeen years in Newport Beach, California. Curt spent nine years at Merrill Lynch as a Senior Financial Advisor before joining Bank of America Private Bank.
Community Involvement
Curt is a former member of the Board of Trustees of the Laguna Art Museum in Laguna Beach, CA. In addition, he has competed in several Ironman Triathlons as a sponsored athlete to help raise awareness and funds for the Challenged Athletes Foundation (CAF), a non-profit organization located in San Diego, California.