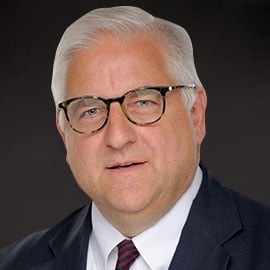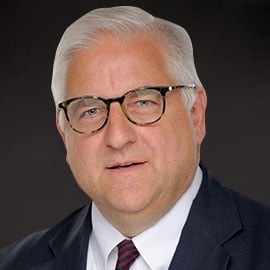 Dan Schoessow
Senior Portfolio Manager
Joined Northern Trust
1992
Education
Dan holds a Master's degree in Business Administration from the University of California
Irvine and a Bachelor's degree in finance from Brigham Young University.
Expertise
With over 30 years of industry experience, Dan Schoessow has deep knowledge of investments and financial planning, specializing in generational wealth transfer. Dan also has the ability to create financial solutions for families seeking to meet their current lifestyle goals while growing the principal for the future.
Experience
Dan has over 31 years of experience working with high net worth individuals and their families, non-profit organizations, and corporate entities. He has worked at Northern Trust for 25 years. Prior to joining Northern, Dan worked as a portfolio manager and a lender at two other financial institutions.
Community Involvement
Dan has served on the board of various foundations and organizations in Orange County ,including serving as chief financial officer of one of the entities. He volunteers his time with various youth groups including the high school lacrosse team and Boys Scouts of America.