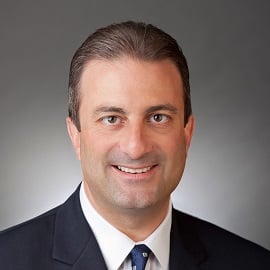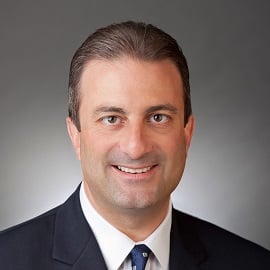 Frank D. DiFerdinando
Senior Regional Wealth Advisor
Joined Northern Trust
2010
Education
Bachelor of Science from Rutgers School of Business - Rutgers University
Major in Accounting and Minor in Computer Science from Rutgers School of Business - Rutgers University
Credentials
Certified Public Accountant (CPA)
Personal Financial Specialist (PFS)
Expertise
Frank D. DiFerdinando, CPA, PFS is Senior Vice President and Senior Regional Wealth Advisor covering the West Region of Northern Trust which includes CA, NV, TX, AZ, CO, WA. Frank has been with Northern Trust for nearly twelve years and is responsible for working with clients and their advisors on complex, comprehensive and integrated Goals Driven Wealth Management.
Experience
Frank started his career as a CPA with Arthur Andersen in New York City/New Jersey with specialization in the real estate industry and related tax planning for affluent families and closely held businesses.
After 8 years Frank was recruited by Deloitte as a Tax Partner and was the Partner in Charge of nationwide professionals specializing in family business succession planning, tax and wealth management and mergers and acquisitions. After 4 years Frank was recruited by myCFO as its Chief Operating Officer and was responsible for developing the business platform and management of the firm's advanced consulting and advisory services related to open architecture investment advisory, income tax planning, estate planning, philanthropy and insurance/risk management planning. After 4 years Frank founded a multi-family office, partnering with a well-known investment management firm based in Orange County and helped build an open architecture platform, family office related services, multi-disciplinary wealth planning and consulting services for affluent families.
Community Involvement
Frank has a history of serving in a number of capacities for local organizations including serving on the Board of Directors for the Newport Beach Baseball Association and serving as Baseball board member, Manager, and Coach for the Newport Beach Little League.