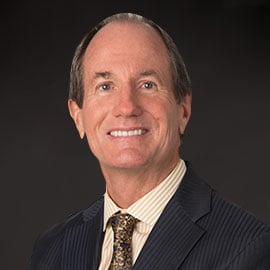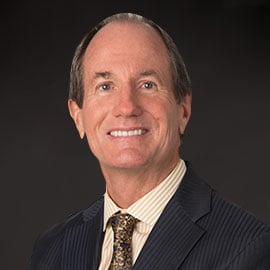 Gary L. Van Arnam
Senior Client Advisor
Joined Northern Trust
2006
Education
Gary completed the Financial Planning Program at USC
National Graduate Trust School of the American Bankers Association with Honors
B.S. in Business Administration & Finance Management from California State University - Long Beach
Credentials
Certified Financial Planner
Senior Client Advisor
Expertise
Gary has developed advanced expertise in the areas of Trust Administration, High Net Worth Financial Planning, Family Governance, Non Profit Governance, and Foundation Management. He has become one of the leading advisors for generational wealth transfer in Orange County and the Desert.
Experience
In this role he oversees the comprehensive wealth advisory and fiduciary services for high net worth individuals, families, foundations and non-profits relationships in the Orange County and Desert Communities. Gary has over 30 years of experience in financial services as a private practice Financial Planner, Wealth Advisor and Senior Trust Officer.
Community Involvement
Active in the community, Gary is a Board Member and the Grants Committee Chair of the Long Beach Memorial Medical Center Foundation, a Board Member and the Audit Committee Chair of the California State University Long Beach Foundation, a Board Member & a Past Board Chair of Healthy Smiles for Kids of Orange County, a Past Board President of Human Options, a Past President of the Board of the Estate Planning & Trust Council of Long Beach, a Past President of the Board of the Planned Giving Round Table of Orange County, a former Adjunct Faculty Member for the College for Financial Planning, and a Certified Financial Planner.