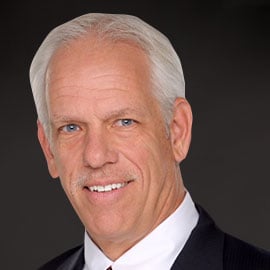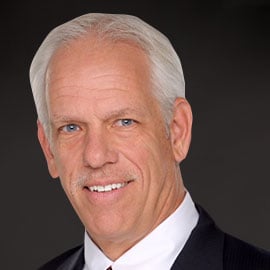 Mark Hardtke
President
Joined Northern Trust
1989
Education
B.S. Degree in Accounting from Valparaiso University
M.B.A. Degree in Finance from DePaul University
Graduate of the National Trust School and Graduate Trust School at Northwestern University
Expertise
Mark A. Hardtke, Sr. is President of the Orange County West Region Wealth Management. He is also a Senior Vice President and formerly Senior Fiduciary Officer for Trust and Estate Services covering the Orange County Region. Having spent his entire career in the financial services industry, Mark has developed a deep understanding of Trust, Investments, Taxation, Insurance and Banking. He has experience and expertise in generation wealth transfer tactics and fiduciary responsibility.
Experience
Mark has been with Northern Trust for 40 years, beginning in Chicago and transferring to Southern California in 1989 to help establish the office in Orange County. Mark received his B.S. Degree in Accounting from Valparaiso University, and his M.B.A. Degree in Finance from DePaul University. He is also a graduate of the National Trust School and Graduate Trust School at Northwestern University, holds the ABA's designation as a Certified Financial Services Counselor and is a Certified Trust and Financial Advisor.
Community Involvement
Mark serves on Hoag Hospital's Foundation Board and is the Investment Committee Chair, is the immediate Past President of Hoag Hospital's 552 Club and also serves on Hoag's Planned Giving Advisory Committee. He is a member (and Past President) of both the Orange Coast Estate Planning Council and the Orange County Youth Sports Foundation. He serves on Valparaiso University's Athletic Advisory Board and Chapman University's Endowment Committee and is a member of the United Way's Tocqueville Society.