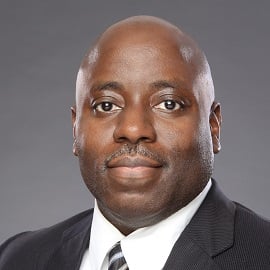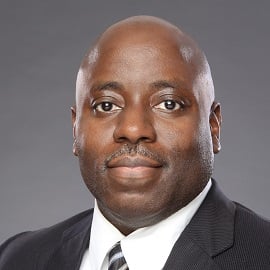 Tron Woods
Managing Director – Personal Client Services
Joined Northern Trust
2009
Education
Bachelor of Arts in Economics from the University of Iowa
International Business Certificate from the University of Iowa
Minor in African American Studies from the University of Iowa
Credentials
Certified Trust Financial Advisor (CTFA)
"NA"
Expertise
Tron leads a team comprised of Trust Advisors, Portfolio Managers and Account Managers. The Personal Client Services team specializes in fiduciary and investment management relationships and manages more than 1,300 accounts.
Experience
Prior to his current role, he was a Trust Advisor on the Personal Client Services team, where he managed clients Fiduciary (Irrevocable, Revocable, and Retirement) accounts and Investment Management accounts in the Western Region. Previously, Tron served as the Central Region's ILIT Trust Advisor, which included managing all Irrevocable Life Insurance Trusts which held life insurance policies and annuities throughout the entire Central Region offices. He also was a Trust Advisor for one of the Wealth Advisory Services teams in our headquarters office, located in Chicago.
Community Involvement
Tron has been involved with multiple internal organizations including the Southern California Mentoring Program, and Business Resource Council. Also, he had participated in the National Junior Achievement Program, which focused on raising funds and teaching social economics to inner city youths for twelve consecutive years.