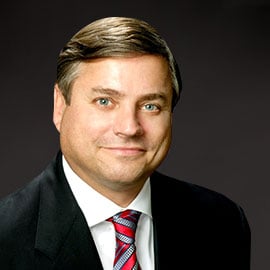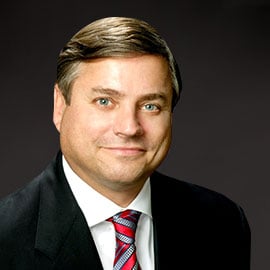 Bill Chenoweth
Senior Investment Officer
Joined Northern Trust
2013
Education
MBA in Finance from Emory University
BBA in Finance from Emory University
Credentials
Chartered Financial Analyst (CFA)
Certified Financial Planner (CFP ®)
Expertise
Bill is an accomplished Portfolio Manager and Financial Advisor with more than 30 years of investment management experience. As a Senior Vice President and Senior Investment Officer for the San Diego region, he directly manages investment portfolios for high net worth individuals, families and foundations.
Experience
Prior to joining Northern Trust in 2013, Bill was a Relationship Manager at Credit Suisse, and a Principal with San Diego based Hokanson Associates where he provided sophisticated wealth management solutions for high net worth individuals, families, family offices and foundations. In addition, a significant portion of Bill's career was spent as an institutional portfolio manager. He was a Partner and lead PM for Nicholas Applegate where he managed over $9 billion of MidCap Growth assets for companies such as Johnson & Johnson, SBC Communications and the State of Oregon. Bill was also a Partner and Senior PM for Turner Investment Partners where he started the Small and Mid-Cap Growth products and managed assets for companies such as Coca-Cola, Shell Oil and United Airlines. The Turner Small-Cap fund, which he managed, was the #1 no-load fund in the U.S. in 1995 with performance of 68.2%
Community Involvement
He is the Chairman of the San Diego United Way Investment Committee and a member of the CFA society, and the Financial Planning Association. He has also been a member of the Rancho Santa Fe Rotary Club, the Association for Corporate Growth, and the North County Estate Planning Council.