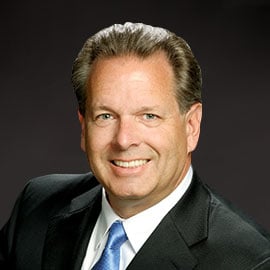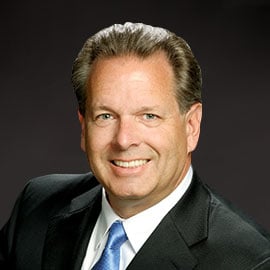 Jim Holliman
Senior Banker
Joined Northern Trust
2013
Expertise
Jim Holliman is a senior executive with a proven record of success with over 35 years of experience in commercial real estate and private banking lending. As a Senior Vice President and Senior Banking Officer for the San Diego Region, Jim directly manages a lending team that focuses on providing lending solutions to high net worth individuals, families, and non-profit organizations.
Experience
Prior to joining Northern Trust in 2013, Jim spent his entire career in San Diego with several financial institutions including Union Bank, San Diego National Bank, and U.S. Bank. He has successfully originated over $2 Billion in CRE loans for lodging, office, multi-family, industrial, biotech, assisted living, and retail transactions. Jim has also provided a number of private banking solutions including aircraft lending, personal lines of credit, and premium financing.
Community Involvement
Jim has been a speaker at a number of events including the American Lodging Investment Summit and Biocom Conference. He has been active in the Stanford Club of San Diego and SPIRE (Stanford Professionals in Real Estate).