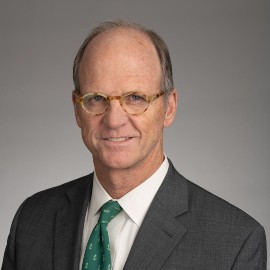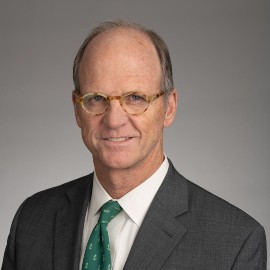 John M. Couzens
President, Rocky Mountain Region
Education
BA in Economics from Villanova University Phi Kappa Phi
MBA from the University of Chicago
Expertise
As Region President, John leads Northern Trust's private client business in the Rocky Mountain Region, including investment management, fiduciary, private & commercial banking and specialized advisory services. Previously, he served as the Banking Practice Executive in the Southwest United States. John also ran Corporate Development and the Asset Advisory Services Group (Family Business, Real Estate, and Oil & Gas). He joined Northern Trust in 1986 after three years as a CPA with Price Waterhouse & Co. During the course of his career, John left Northern Trust for a private investment firm based in Denver, Colorado as CFO of various portfolio companies and then as CEO and corporate board director.
Experience
John has deep experience working with privately held companies and their investors regarding governance and ownership alternatives. John continues to be very 'hands on' serving clients and providing advice in those situations where there aren't any easy answers, drawing on the breadth and depth of Northern Trust advisory capabilities. John is a national resource for client advisory needs regarding corporate governance and family business ownership.
Community Involvement
John is on the board of The Denver Museum of Nature and Science and its foundation. He is a member of Young Presidents Organization, with leadership positions including serving on the board of the YPO Family Business Network.