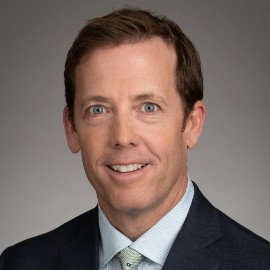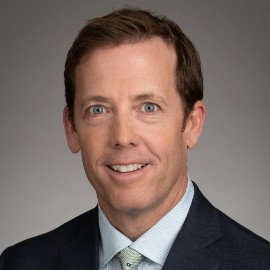 TJ Maxfield
Wealth Strategist
Joined Northern Trust
2017
Education
BA in History from Northwestern University
J.D. from the University of Denver, Sturm School of Law
MBA from the University of Colorado - Denver
Expertise
As a Wealth Strategist, TJ Maxfield works with individuals and families to identify how Northern Trust can help them reach and exceed their overall financial goals. Utilizing Northern Trust's proprietary Goals Driven Wealth Management approach supported by an integrated team of industry experts, TJ works with clients to align their financial resources with their personal goals and ensure both asset sufficiency as well as asset efficiency.
Experience
TJ is particularly focused on entrepreneurs, business owners and high-net-worth families. He brings 20+ years of experience leading, investing in and operating a variety of private companies across multiple industries. Previously, TJ was a Managing Partner at TMG, LLC where he focused on integrating and operating companies in the health and wellness sector. TJ understands the essential principles of growing a business and is able to develop strategic relationships with the leaders of Denver's vibrant community of emerging growth companies.
Community Involvement
TJ's passion is to continue to make Denver a better city by uniting forces in the non-profit, civic, and business communities. TJ is on the Board of the Good Wood Club (GWC).