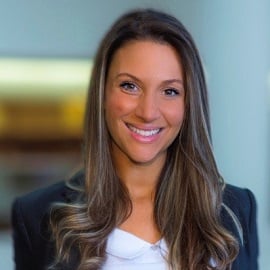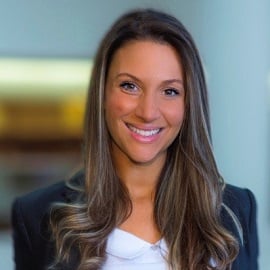 Katie Masucci
New Business Specialist
Joined Northern Trust
2022
Education
Bachelor of Science in Corporate Communications, The City University of New York College of Staten Island
Expertise
She is Vice President, New Business Specialist based in Northern Trust's Fort Lauderdale office. Katie is responsible for developing wealth management and financial planning strategies for affluent individuals, families and business owners. She remains keenly attuned to each client's personal, professional, and philanthropic interests, providing the resources they need to pursue and preserve their unique legacy.
Experience
Katie has more than 10 years of experience working in relationship management. Prior to joining Northern Trust, Katie worked as a Senior Wealth Consultant with the American Cancer Society. During her time, Katie worked with high net-worth families, individuals and foundations in various areas of philanthropy including charitable planning, principal giving and impact investments.
Community Involvement
Currently, Katie serves on the Board of Directors for ARC Broward, Boys and Girls Club of Broward County and is a Member of the Royal Dames Cancer Research Group with NOVA. She has served on the board of the Planned Giving Council of Broward County and the Association of Fundraising Professionals. She has cochaired the Planned Giving Council of Broward Symposium focused on Multigenerational Wealth and Philanthropy, and cochaired Broward County's National Philanthropy Day. Katie has served on various committees with Broward Performing Arts Center, Autism Speaks and Joe DiMaggio Children's Hospital Campaign Committee.
She has received various recognitions for her philanthropic efforts including the Boys and Girls Club's 100 Outstanding Women in Broward County Honoree, Lifestyle Media Publication's appointed Leading Women in Philanthropy Issue, and an Exemplary Mission Delivery National Award awarded by the American Cancer Society. Her commitment raised over $50MM in support of the mission.