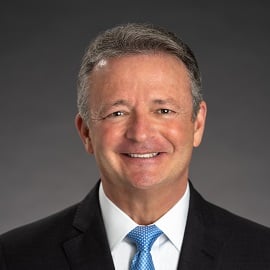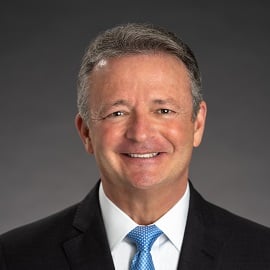 L. Dean Chavis
Senior Wealth Strategist
Joined Northern Trust
2006
Education
Bachelors of Business Administration and Trust Management degree from Campbell University
National Graduate Trust School/Certificate of Completion/American Bankers Association
Credentials
Certified Private Wealth Advisor® (CPWA®)
CERTIFIED FINANCIAL PLANNER™
Expertise
Dean is supported by an integrated team of wealth management experts and has over 35 years of financial services experience, working with high net worth families to develop comprehensive financial solutions to meet each client's unique goals and objectives in the areas of growth, preservation and the transfer of wealth. Dean is a Senior Vice President and has expertise in financial planning, wealth transfer, investments, tax management, philanthropy and family communication.
Experience
Prior to joining Northern Trust in 2006, Dean worked in the communities of Miami, Tampa and the Washington, D.C. area. He has dedicated his entire professional career to the wealth management industry and serving the needs of high net worth families and individuals.
Community Involvement
Dean served for nearly a decade on the Board of Directors for BIG ARTS on Sanibel Island and previously served as Chairman on the Board of Directors of Community Cooperative, Inc. in Fort Myers, Florida.