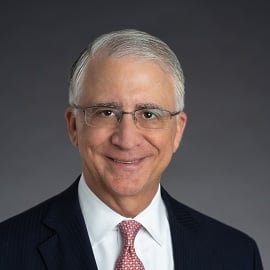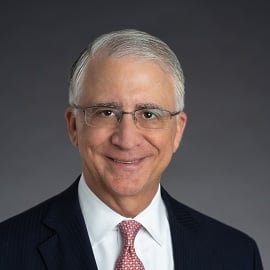 Thomas R. Oliveri
President, West Florida Region
JOINED NORTHERN TRUST
1999
Education
Bachelor of Science degree in finance from the University of South Florida
Expertise
Tom is responsible for overseeing eight offices in West Florida with a team of seasoned professionals who serve high net worth clients and families with comprehensive wealth management services incorporating investment management, trust and advisory services, and banking.
Experience
Tom joined Northern Trust in 1999, serving in several leadership roles in South Florida, including his most recent assignment as Senior Market Executive of Broward County. Prior to joining Northern, he spent his first 12 years in the financial services industry with Wells Fargo (formerly First Union National Bank). While there, he held senior management positions within the bank.
Community Involvement
Tom has been a community leader and board member with several civic and not-for-profit organizations in Broward County, including Nova Southeastern University Levan Ambassadors Board, Broward Performing Arts Center, Broward Workshop, and the Community Foundation of Broward (Secretary). Currently, Tom is a board member of the following organizations: Memorial Foundation and Joe DiMaggio Children's Hospital Foundation (Immediate Past Chairman), Naples Zoo, Naples Historical Society, and Collier Community Foundation.