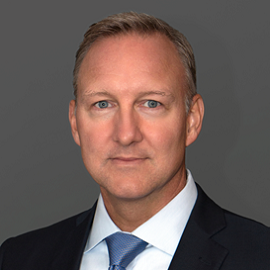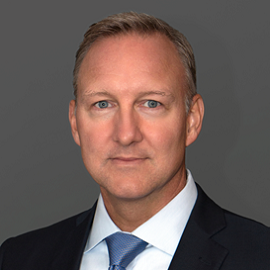 Matthew Rundels
Senior Managing Director
JOINED NORTHERN TRUST
2018
Education
Bachelor of Science degree in Business Management from Kent State University in Ohio
Credentials
Certified Financial Planner designation from The Terry College of Business/University of Georgia
Expertise
Matt is a Senior Vice President and Managing Director of the Vero Beach office with over 23 years of wealth management experience. He is is responsible for a team of professionals who serve high net worth individuals, families, businesses, and institutions with comprehensive wealth management services incorporating investment management, trust, and banking solutions. Prior to his current role, he was a Senior Personal Investment Manager and team lead in Vero Beach, specializing in the development and implementation of investment and wealth preservation strategies for high-net-worth individuals, senior executives and wealthy families as well as charitable foundations and endowments.
Experience
Before he joined Northern Trust in 2018, he was a Senior Vice President and Regional Investment Manager for the South Florida region at Wells Fargo Private Bank, managing a team of 16 investment professionals located in 4 regions across South Florida's major markets.
Community Involvement
He serves as the Board Director and Chair of the Investment Committee for Indian River Community Foundation.