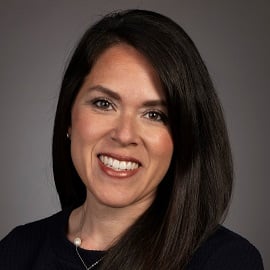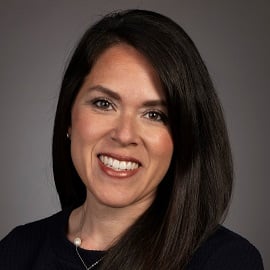 Megan McCarthy Hayes
Wealth Strategist
JOINED NORTHERN TRUST
2017
Education
Bachelor of Arts in Communications Studies, Marquette University
Juris Doctor & Certification in Trial Advocacy, Michigan State University
Credentials
Mediation Certification, Northwestern University
Collaborative Law Training Certificate, Loyola University
Certification from the CDC® as a divorce, transition and recovery coach
Expertise
As a wealth strategist, Megan works closely with affluent individuals, families and business owners in implementing investment, fiduciary and banking strategies by leveraging Northern Trust's wide array of wealth management capabilities, all while demonstrating valuable, purposeful and consistent communication to ensure a clients' comfort and security. Prior to joining Northern Trust, Megan was named Emerging Lawyer in 2015 and 2016 by Leading Lawyers (Top 2% of lawyers under 40 years old practicing less than 10 years). She also received the Client Satisfaction Award as one of the 10 best female attorneys at the American Institute of Family Law in 2016 and 2017.
Experience
Before joining Northern Trust in 2017, she was an attorney with Katz & Stefani, LLC, a prominent family law firm in Chicago. There, she represented high-net worth clients in litigation, collaboration, mediation and other contractual matters.
Community Involvement
Megan is an active board member and former President of the Goodman Theatre Scenemakers Board, a group of professionals focused on generating interest and capital for new works of performance art. Additionally, during Megan's career with Northern, she has had the opportunity to be a part of The Northern Trust Institute, a research center established to develop insights that are grounded in real-world outcomes and specialized expertise.