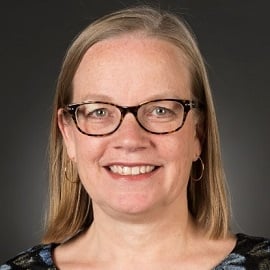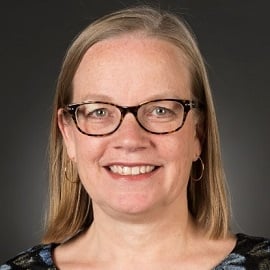 Katrina M. Pipasts, CSPG
National Director of Planned Giving Services
Joined Northern Trust
1988
Education
Bachelor of Science in Mathematics and Statistics from the University of Western Ontario
Bachelor of Business Administration in Accountancy from Western Michigan University
Currently pursuing Master of Arts in Philanthropy and Nonprofit Development at the University of Northern Iowa
Credentials
Certified Specialist in Planned Giving (CSPG)
Expertise
Katrina is responsible for the gift administration and investment strategy implementation for charitable gift annuity funds and charitable remainder trusts for institutional clients. She works with a variety of nonprofits to develop and implement best practices for successful planned giving programs.
Experience
Katrina joined Northern Trust in 1998 and spent six years as a senior equity index portfolio manager overseeing a team of portfolio managers managing pension, foundation and endowment assets in customized equity index portfolios.
Community Involvement
Katrina is the Treasurer of the Latvian Foundation, Member of the Chicago Friends of Apollo's Fire and the Past President of the Board of Directors of Brickton Montessori School.