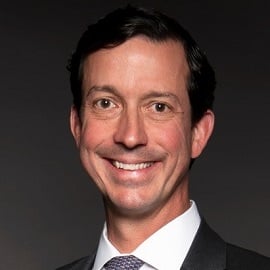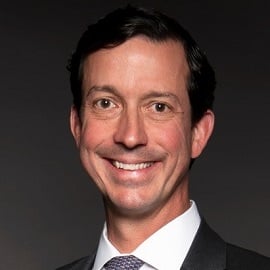 Brayton Alley
Regional Manager, Wealth Strategies
Education
B.A. degree from Northwestern University
M.B.A. degree from the J.L. Kellogg Graduate School of Management, Northwestern University
Expertise
As Director of Client Development, Central Region, Brayton oversees all client development functions within the Central Region, which include client engagement, new business and marketing. He works closely with offices, teams and partners to develop plans on how best to serve the complex needs of our clients, prospects and professional advisors and drive growth. Client development functions which includes client engagement, new business and marketing.
Prior to serving as Director of Client Development in the Central Region, he served as Senior Managing Director of the Lake Forest office, where he proactively coordinated the expertise of a team of seasoned professionals to meet the complex financial needs of a high net worth individuals and families. This specialized team focuses on providing investment management, fiduciary, private banking and wealth consulting solutions to successful families.
Experience
Previously, Brayton served as an Investment Strategist in Northern Trust Asset Management, working with institutional clients to implement outsourced chief investment officer (OCIO) programs. Before joining Asset Management, he was a relationship manager in Securities Lending. He started his career at Northern Trust as a trainee in the Rotational Development Program.
Community Involvement
Brayton is very active in the Chicago community, currently serving on the Board of Directors at the Chicago Shakespeare Theater and as the Co-Chair of the theater's Development Committee. He is also the Director of the Western Golf Association, which supports the Evans Scholars Foundation. Previously, Brayton served as the Co-Chair of the President's Circle – the Chicago Botanic Garden's preeminent donor community – and as President of the Garden's Guild Board. He is also a former Co-President of The Lawrenceville School Club of Chicago and has worked with other organizations in Chicago, including the Boys & Girls Clubs of Chicago, Lurie Children's Hospital, the Elawa Farm Foundation, Lake Forest Country Day School and Northwestern Medicine Lake Forest Hospital.