8:30 AM
-
5:00 PM
8:30 AM
-
5:00 PM
8:30 AM
-
5:00 PM
8:30 AM
-
5:00 PM
8:30 AM
-
5:00 PM
Closed Today
Closed Today
US
ATM Available
Lobby Banking Hours
Day of the Week
Hours
Mon

8:30 AM

-

5:00 PM

Tue

8:30 AM

-

5:00 PM

Wed

8:30 AM

-

5:00 PM

Thu

8:30 AM

-

5:00 PM

Fri

8:30 AM

-

5:00 PM

Sat
Closed
Sun
Closed
Drive-Through Hours
Day of the Week
Hours
Mon

8:30 AM

-

5:00 PM

Tue

8:30 AM

-

5:00 PM

Wed

8:30 AM

-

5:00 PM

Thu

8:30 AM

-

5:00 PM

Fri

8:30 AM

-

5:00 PM

Sat
Closed
Sun
Closed
Business Hours
Day of the Week
Hours
Mon

8:30 AM

-

5:00 PM

Tue

8:30 AM

-

5:00 PM

Wed

8:30 AM

-

5:00 PM

Thu

8:30 AM

-

5:00 PM

Fri

8:30 AM

-

5:00 PM

Sat
Closed
Sun
Closed
About Northern Trust Winnetka
Northern Trust offers holistic wealth management services for individuals and families, privately held businesses, family offices, foundations and endowments. Drawing from over 130 years of experience and serving over 25% of the Forbes 400 Wealthiest Americans, our advisors bring unrivaled insight into the complexities of managing wealth. Our firm is recognized for innovative technology, service excellence and depth of expertise across all aspects of financial planning, including wealth transfer, banking, insurance, investments, tax management, philanthropy, family communication and more.
Conveniently located at 62 Green Bay Road, the Winnetka office houses a top tier advisory team that takes a proactive, multi-disciplinary approach to working with our clients. Areas of focus include wealth transfer planning and financial education for multi-generational families, lending and pre-liquidity event planning for business owners and contemporary trust and charitable giving solutions.
Our advisors are backed by the Northern Trust Institute, a research center established to develop insights that are grounded in real-word outcomes and specialized expertise. More than 175 experts collaborate to analyze behavioral patterns, identify the most effective client strategies and curate advice around important life moments.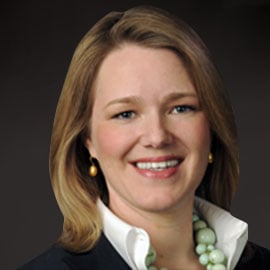 Susan M. Curry
Senior Managing Director
Susan leads a team dedicated to the delivery of integrated wealth advisory services.
Business Specialties
Banking & Lending
Flexible lending and cash management services customized to address personal and business financial needs.
Investing
Portfolios grounded in robust research and focused on real returns.
Trust and Estate Services
Fiduciary expertise to help preserve and protect your wealth and legacy.
Special Asset Advice and Services
Commercial and Residential Real Estate; Farmland and Timber; Oil, Gas & Minerals.
Goal-Based Planning and Advice
Goals-based services to manage the complexities and generational challenges of wealth.
Business Expansion and Succession Planning
Specialized guidance and services to grow, manage and protect what you have built.
ATM Available*
24/7
|
Two ATMs; one located in the drive-through and one in the lobby vestibule.
*Account transaction fees apply.

**Some Allpoint ATMs may still display a surcharge screen during your Allpoint ATM transaction. If that happens, simply select "Yes" to accept the surcharge and proceed with your withdrawal. You will not be charged the ATM operator surcharge fee, no fee will be posted on your ATM receipt and a fee will not be deducted from your account.
Connect with Northern Trust Winnetka
Preserve and protect your wealth and legacy
We can provide peace of mind and make better use of your time by skillfully fulfilling a range of trust and fiduciary responsibilities.
Read More
CONNECT ON LINKEDIN
Follow Northern Trust Wealth Management on LinkedIn to stay up to date on thought leadership, key insights and news.
CONNNECT ON LINKEDIN
THE NORTHERN TRUST INSTITUTE
Explore wealth strategies that are informed by research, grounded in real-world outcomes and tailored to you.
EXPLORE INSIGHTS