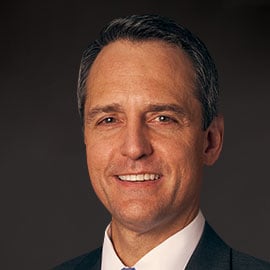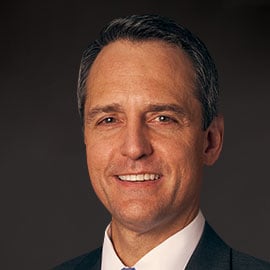 Christopher D. Perry
Senior Managing Director
JOINED NORTHERN TRUST
2006
Education
B.A. from Wesleyan University
J.D. from Boston College Law School
Credentials
Member of the Massachusetts, Boston and American Bar Associations
Expertise
Chris leads a team of seasoned investment, banking, and advisory professionals as President of Northern Trust Wealth Management – New England. Using Northern Trust's proprietary goals-driven technology platform, he and his team provide holistic advice to client families regarding all aspects of their financial, investment and estate planning needs. They listen intently to their clients and customize financial and estate planning solutions that are unique to each client. They provide a high-touch, multi-family office service. It is common for Chris and his team to coordinate the team of professional advisors who surround the client to ensure that the optimal, long-term financial and wealth planning strategy is implemented seamlessly.
Experience
Chris spent eight years in private practice as a trusts and estates lawyer prior to joining Northern Trust in 2006. Since then, he has helped substantial clients develop creative solutions to their complex wealth planning needs. He focuses his practice on fiduciary services, family governance, business succession planning and the design of sophisticated tax, financial and estate planning strategies to achieve client goals.
Community Involvement
Chris is on the Executive Director's Advisory Council of The Boston Conservatory at Berklee and a member of the Institutional Advancement Committee for Berklee College of Music. He also serves as Vice President of The Peabody Foundation, which makes grants for children with physical disabilities. He is a long-time soccer coach and youth soccer leader.