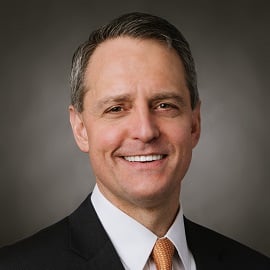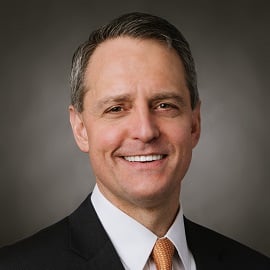 Christopher D. Perry
President, Wealth Management – New England
JOINED NORTHERN TRUST
2006
Education
Juris Doctor, Boston College Law School
Bachelor of Arts, Wesleyan University
Credentials
Member of the Massachusetts, Boston and American Bar Associations
Expertise
Chris leads a team of seasoned investment, banking, and advisory professionals as President of Northern Trust Wealth Management – New England, providing holistic wealth management services for individuals and families, privately held businesses, family offices, and foundations and endowments. Chris has expertise in financial planning, wealth transfer, executive compensation, banking, investments, tax management, philanthropy, and family communication. He works with business owners, executives, and wealthy families. Chris has over 24 years of experience in the wealth management field.
Experience
Prior to joining Northern Trust in 2006, Chris worked as a trusts and estates and tax lawyer in private practice for eight years advising wealthy clients and nonprofits on estate and tax planning strategies.
Community Involvement
Chris serves on the Advisory Boards of both the Museum of Fine Arts Boston and Boston Ballet. He serves on the Executive Director's Advisory Counsel for Boston Conservatory at Berklee. He serves as President of The Peabody Foundation.