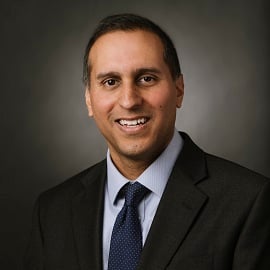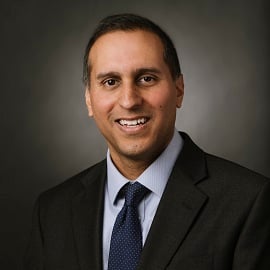 Maneesh Khaitan
Regional Senior Investment Officer
JOINED NORTHERN TRUST
2009
Education
Bachelor of Science in Computer Science, Cornell University
Master of Engineering in Computer Science, Cornell University
Master of Business Administration, Yale University
Expertise
Maneesh's primary responsibility is to provide customized investment management and goals-based solutions to clients in the Northeast Wealth Management practice. Additionally, Maneesh has leadership oversight responsibilities over the Northeast Investment group to promote consistency and best practices for teams across the region. He is also a voting member of the firm's Investment Policy Committee (IPC) which sets the firm's strategic and tactical investment strategy.
Experience
Prior to joining Northern Trust in 2009, Maneesh worked as a Management Consultant at Accenture in the Financial Services Practice. He also previously held positions at Lazard Asset Management and Intel Corporation.
Community Involvement
Maneesh is active in the Boston community. He is a member of TiE Boston and TiE Angels Member of the Yale Alumni Association.