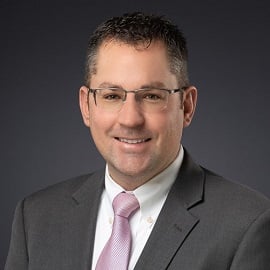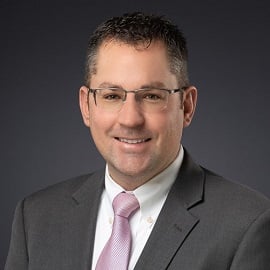 Derek Broene
Senior Banking Advisor
JOINED NORTHERN TRUST
2022
Education
Bachelors of Administration with a dual major in Finance and Business Economics from Grand Valley State University
Master of Business Administration with an accounting emphasis from the University of Phoenix
Expertise
Derek Broene is a Senior Vice President and the Senior Banking Advisor of Western Michigan for Northern Trust Wealth Management. Derek is responsible for developing and managing the needs of private and commercial banking client relationships. Derek has significant experience in advising high net worth individuals, entrepreneurs and business owners to achieve their financial objectives, wealth planning goals and credit needs.
Derek has strong problem solving and analytic skills. Previous roles included managing $5 million of credit approval authority and leading teams to serve the complex financial needs of companies and business owners. Derek is a proven leader and new business generator.
Experience
Prior to joining Northern Trust, Derek spent 20 years in commercial banking with the most recent 6 years at Bank of America. During his career, Derek has focused his efforts on the C-Suite of companies with $10 million to $500 million in revenues. Derek focused the first 10 years of his career on the analysis and underwriting of complex credit for Companies and the most recent 10 years leading a team of professionals to make sure that all facets of a companies' financial goals were met. At Bank of America, Derek spent a significant time on new business development and relationship building.
Community Involvement
Derek serves on the board as Treasurer and Executive Committee Member for West Side Christian School in Grand Rapids, MI. Derek has previously served as Chair of Deacons with his church, Junior Achievement teacher, sports coach and United Way tax preparation volunteer.