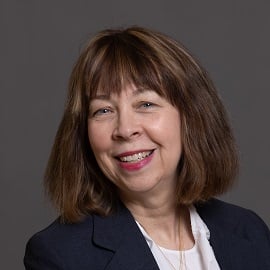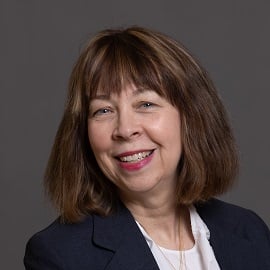 Ann M. Wilczynski
President - Minnesota
Education
Bachelor of Arts from Indiana University's Kelley School of Business
Juris Doctor degree from Vanderbilt University School of Law
Master of Library and Information Science from Dominican University
Credentials
Member of the Minnesota state bar
Member of the Indiana state bar
Member of the Illinois state bar
Expertise
Ann is President of Minnesota and Senior Managing Director for Northern Trust's Minnesota office. In her role, Ann leads a dedicated team of experienced banking, trust and investment professionals to execute Northern Trust's Goals Driven Wealth Management philosophy, a suite of integrated offerings that includes Wealth Planning & Advisory, Trust & Estates Services, Goals-Based Investment Management and Banking. These customized and innovative solutions help our clients build, preserve and transfer their wealth.
Experience
Ann has held several leadership positions in wealth management and has over 30 years of experience in legal and fiduciary services. In her most recent position, Ann served as Senior Vice President and Trust Team Lead at Northern Trust's Minnesota office.
Prior to rejoining Northern Trust, Ann served as Senior Family Advisor at Waycrosse.
Community Involvement
Ann is the Past President of the Board of Directors of The Basilica Landmark, and a past member of the Board of Trustees of DeLaSalle High School. She currently serves on the Investment and Finance Committees for The Basilica Landmark, and chairs the Planned Giving Committee of Catholic Charities of St. Paul and Minneapolis.