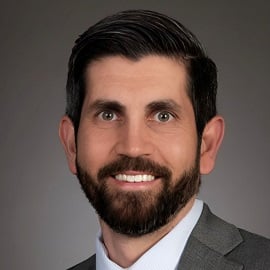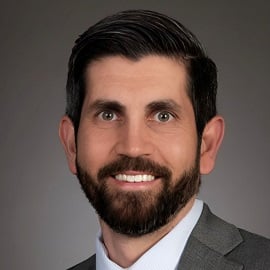 Anthony Rodriguez
Senior Wealth Advisor
Year Joined Northern Trust
2008
Education
Bachelor of Science in Finance, DePaul University
Juris Doctor, University of Wisconsin Law School
Credentials
CERTIFIED FINANCIAL PLANNER™ (CFP®)
Retirement Income Certified Professional® (RICP®)
Expertise
As a Senior Wealth Advisor, Anthony serves as a trusted advisor to both individuals and families, leveraging Northern Trust's Goals Driven Wealth Management approach to help clients visualize their financial resources and lifetime goals in a way that helps them identify opportunities and evaluate tradeoffs so they can feel confident when taking action. Anthony has extensive experience designing and coordinating creative wealth planning solutions for high-net-worth individuals and families to build, sustain and transfer wealth in a tax-efficient manner that is custom-tailored to a client's unique goals, needs and aspirations.
Previously, Anthony led the strategic direction and delivery of Goals Driven Wealth Management (GDWM), the optimization of the client and advisor experience and the integration of wealth planning advice in the GDWM software that enables customized holistic advice and the ability to demonstrate quantifiable benefits. Finally, in collaboration with key stakeholders and the GDWM team focused on evolving the experience for our clients, he designed and delivered new software capabilities and strengthened the support and training for Northern Trust advisors.
Experience
Prior to joining Northern Trust, Anthony operated his own law practice. There, he counseled individuals on matters related to estate planning, wealth transfer planning, charitable giving and related issues with respect to preserving and transmitting wealth within families.
Community Involvement
Anthony is passionate about youth and education initiatives. He recently served as co-chair of the Auxiliary Board for UCAN, an organization that helps youth in Chicago who have suffered trauma become future leaders through a consistent presence, meaningful programming and unrivaled diversity.