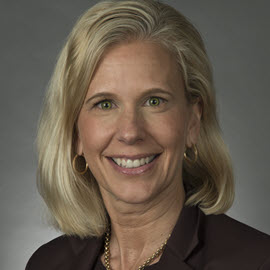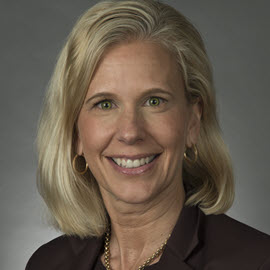 Kathy Burden
Wealth Strategist
Education
Bachelor of Arts in finance from Marquette University
Bachelor of Arts in marketing from Marquette University
Master of Business Administration in marketing management from DePaul University
Credentials
FINRA Series 7 and 66 licenses
Expertise
Kathy listens to clients and takes action by building out a team to assist in structuring an appropriate asset allocation, trust planning, wealth transfer planning, charitable intent and planning for the future with multiple generations. As a senior leader at Northern Trust, Kathy leverages her expertise and relationships to help new clients connect to the resources they need. Prior to her current position, Kathy worked with U.S. based and internationally based multinational corporate pension plans to consolidate, increase analytical reporting and help centralize decision making for custody, trust, investment management and regulatory reporting needs.
Experience
Kathy has more than 25 years of experience in the financial services industry. Kathy partners with business owners, corporate executives, and families to understand their goals and develop a plan to achieve them. Through building strong relationships, Kathy provides clients the confidence and clarity needed to make thoughtful decisions.
Community Involvement
Kathy mentors young women in college, helping them explore different career options. She is an active member of several non-profit boards.