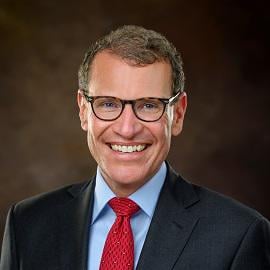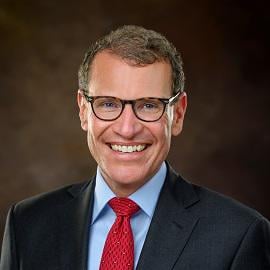 Clint Zweifel
Regional President | Managing Director
Joined Northern Trust
2017
Education
Bachelor of Arts in Political Science, University of Missouri-St. Louis
Master of Business Administration, University of Missouri-St. Louis
Credentials
Certified Private Wealth Advisor®
Expertise
Clint leads a multi-disciplinary team that provides investment management, fiduciary administration, wealth advisory and banking services to individuals, families, business owners, corporate executives and endowments.
Northern Trust's Missouri office team members partner with clients to holistically manage their wealth: investing, developing charitable and estate plans, managing risk, transferring wealth and accessing customized banking solutions. Clint serves on Northern Trust's Wealth Management leadership group. He has served as an advisory board member of the Northern Trust Institute, where he helps bring best-in-class expertise to private and public foundations, endowments, trade associations and pension plans.
Experience
Clint joined Northern Trust in 2017 after years of public service as an elected official in Missouri. Before joining Northern Trust, Clint served two terms as Missouri's 45th State Treasurer. As Treasurer, he managed a $3.5 billion portfolio, led the State's banking system and worked on issues that touched retirement security, economic development, small business, agriculture, college savings, military installations and housing. He maintained Missouri's AAA credit rating, including throughout the financial crisis, during his two terms in office.
He is passionate about Northern Trust's unique service model that brings deep wealth advisory, trust, and investment expertise directly to clients.
Community Involvement
Clint serves as a trustee and/or director on the following boards: Saint Louis Kaplan Feldman Holocaust Museum, Concord Coalition, a national non-partisan organization advocating for responsible fiscal policy, University of Missouri-St. Louis Chancellor's Council and Saint Louis Community Foundation. He traveled to Spain and Brazil as an Eisenhower Fellow, studying economic development and energy policy. In addition, he served as a Rodel Fellow through the Aspen Institute, a program dedicated to building bi-partisan dialogue in the United States. He served as a delegate through the American Young Political Leaders Program (South Korea) and the American Council on Germany.