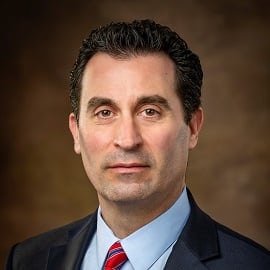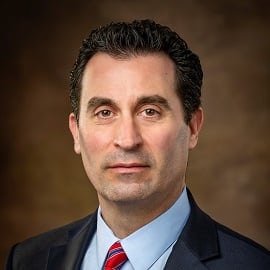 Mike Grabenhorst
Senior Investment Officer
JOINED NORTHERN TRUST
2009
Education
Bachelor of Business Administration at the University of Missouri-Saint Louis
Credentials
Holds a Chartered Financial Analyst® designation
Expertise
In addition to bringing expertise and experience, Michael develops close relationships with clients that help them gain clarity and confidence around their goals, regardless of market conditions. Michael collaborates with colleagues in trust and banking to build customized investment strategies, guide financial planning, execute tax strategies and manage for generational wealth transfer. He has served many families over multiple generations.
Experience
Michael joined Northern Trust in 2009 and has spent 30 years managing wealth for private clients. Michael has built a seasoned team of investment professionals dedicated to client service and serves on the leadership team for Northern Trust Missouri. He has deep experience in risk analysis, alternative investments and portfolio construction.
Community Involvement
Michael is a member of the CFA Institute and the CFA Society of St. Louis. Michael was a Board Member at the Gateway Center for Giving until his term ended in 2020.