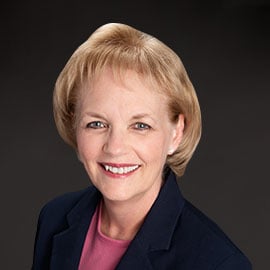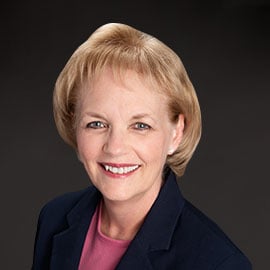 Anne Marschik
Senior Fiduciary Officer
Joined Northern Trust
2000
Education
Bachelors of Business Administration degree from Loyola Marymount University in Los Angeles California
Associates degree in marketing from Santa Barbara City College in Santa Barbara, California
Credentials
Certified Financial Planner designation
Expertise
Anne is a Senior Vice President and Senior Fiduciary Officer at Northern Trust. In addition to being the Senior Fiduciary Officer for the Las Vegas office, she also has mangement responsibilities for the trust group. Anne also administers large, complex, multi-generational trusts where Northern Trust acts as trustee or co-trustee. In addition, she works directly with investment management clients to define and implement estate planning strategies, including planning for inherited wealth, and educating successive generations.
Anne has over 40 years of fiduciary experience serving high net worth clients and families. In addition, she has served on the West Region Trust Acceptance Committee and until recently was Chair of the West Region Discretionary Committee for a number of years. Anne still serves as a committee member.
Experience
Anne originally joined Northern Trust as a Vice President and Senior Trust Advisor when the Las Vegas office opened in May 2000. Prior to that, she served as a Vice President and Senior Trust Officer at Valley Bank of Nevada/ Bank of America in Las Vegas for 15 years after getting her start as a trust officer with Bank of America in California.
Community Involvement
Anne was previously on the board of ALS of Nevada, and has been a volunteer at Three Square.