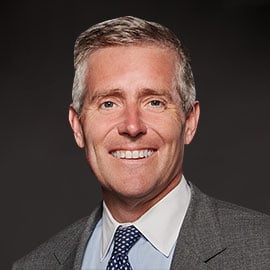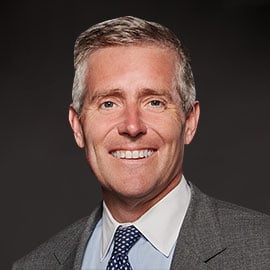 Henry P. Johnson
President I Wealth Management, East Region
Joined Northern Trust
2016
Education
B.A. from Vassar College
MPPM from the Yale School of Management
Expertise
Henry is an Executive Vice President of The Northern Trust Company and serves on the firm's Wealth Management Executive Leadership Team. Based in New York City, he serves as President of the firm's Wealth Management business in the East Region, which includes direct oversight of the firm's 25 wealth management locations from New England to Florida.
He is frequently sought out for perspective on family wealth, related investment solutions and his views on philanthropy, particularly educational and arts-related programs. He is also a frequent speaker on endowment management, art collecting and the art market more broadly.
Experience
Henry joined Northern Trust in early 2016, following a distinguished, 21-year career at Fiduciary Trust Company International, where he served as president since 2006 and as chief executive officer since 2009. He has worked extensively with high net worth families and their related charitable entities, has a strong business track record, and brings an uncompromising focus to clients. He has additional prior experience at The Blackstone Group, Sotheby's, Inc. and Sullivan & Cromwell.
Community Involvement
He serves on the boards of The New York Botanical Garden, the American Academy in Rome, the USTA Foundation Advisory Board, and is an emeritus trustee of the Josiah Macy Jr. Foundation. He also is a member of the Corporate Leadership Board of the Barnes Foundation, the Business Committee of The Metropolitan Museum of Art, The New York Public Library's Business Leadership Council Advisory Committee and the Pyramid Society of Vassar College, an association of former trustees of the college. He has been honored by The Frick Collection (2018) and Episcopal Charities of the Diocese of New York (2014) for his longstanding support of initiatives important to each of those institutions.