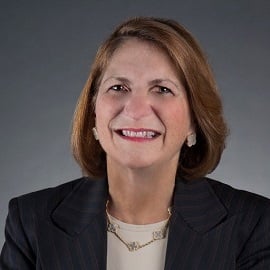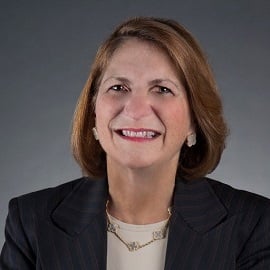 Lisa Marcus
Senior Wealth Strategist
Joined Northern Trust
2017
Education
Bachelor of Science in Business Administration from Washington University in St. Louis
Certificate in Foundations of Investment Management from the Stanford Graduate School of Business Executive Program
Expertise
As Managing Director, she is responsible for building and developing investment and trust relationships with individuals, families and foundations, with a particular focus on the ultra high-net-worth market in Greater New York, Florida and Israel.
Experience
Lisa was with Fiduciary Trust Company International for seven years as Managing Director and Business Development Officer. There, she was responsible for providing customized intergenerational wealth solutions and addressing trust and investment needs for global entrepreneurial and philanthropic families. With more than 30 years of wealth management experience, she has held senior positions with leading financial institutions, including Managing Director of Lehman Brothers, later known as Barclays Wealth, and 18 years at U.S. Trust as a trusted advisor to wealthy entrepreneurs. Prior to that, she was a senior tax accountant at Arthur Young & Company.
Community Involvement
Lisa is past Vice President of Planning and Allocations of the board of trustees for Jewish Federation of Northern New Jersey, and Women's Philanthropy Board member. Additionally, she is Vice President and Trustee of the Jewish Family & Children's Services (JF&CS) of Northern New Jersey Endowment, and is Vice President and Trustee of the JF&Cs Endowment, as well as a Berrie Fellow Leader and an American Israel Public Affairs Committee club member. She also serves on the Washington University North Jersey Regional Cabinet and is a Parents Council member for the University of Pennsylvania. In 2016, she was honored by Jewish Family Service of Bergen and North Hudson New Jersey for her leadership and contributions to the community.