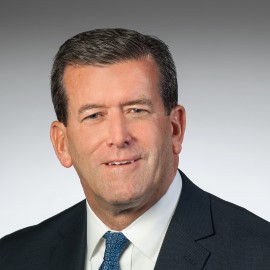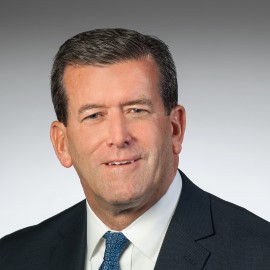 Michael A. Cogan
President, Ohio
JOINED NORTHERN TRUST
2007
Education
B.A. in Economics from The Ohio State University
Expertise
As the managing director and lead relationship manager in Ohio, Michael specializes in the development and implementation of wealth management and banking solutions for individuals, their families, their businesses and non-profit institutions.
With over 35 years of experience in the financial services industry he has extensive knowledge of multi-disciplined solutions which are available to clients.
Experience
Before joining Northern Trust in 2007, Michael was Senior Vice President and Manager of the Investment Advisors division of a large regional bank in Northeast Ohio. He had responsibility for Personal and Institutional Trust, Brokerage Services, and Private Banking. He began his career with National City Bank in Cleveland where upon the completion of the Management Training Program he assumed many roles before becoming a District Loan Officer.
Community Involvement
He is an active member of the community in Northeastern Ohio. He is a board member of the Southwest General Health Center and College Now, Greater Cleveland. He is Immediate Past Chairman of Business Volunteers Unlimited and is an Advisory Board Member of the Department of Economics at The Ohio State University. He is also Chairman Emeritus of the Boys and Girls Clubs of Cleveland and a past board member and capital campaign chair of the Cleveland Zoological Society.
He is a member of the 50 Club of Cleveland and the Union Club.